HOSPITAL FIT-OUT
Thoughtful and Livable spaces for Luxurious Hospital and Clinic Fit-Out Services in Dubai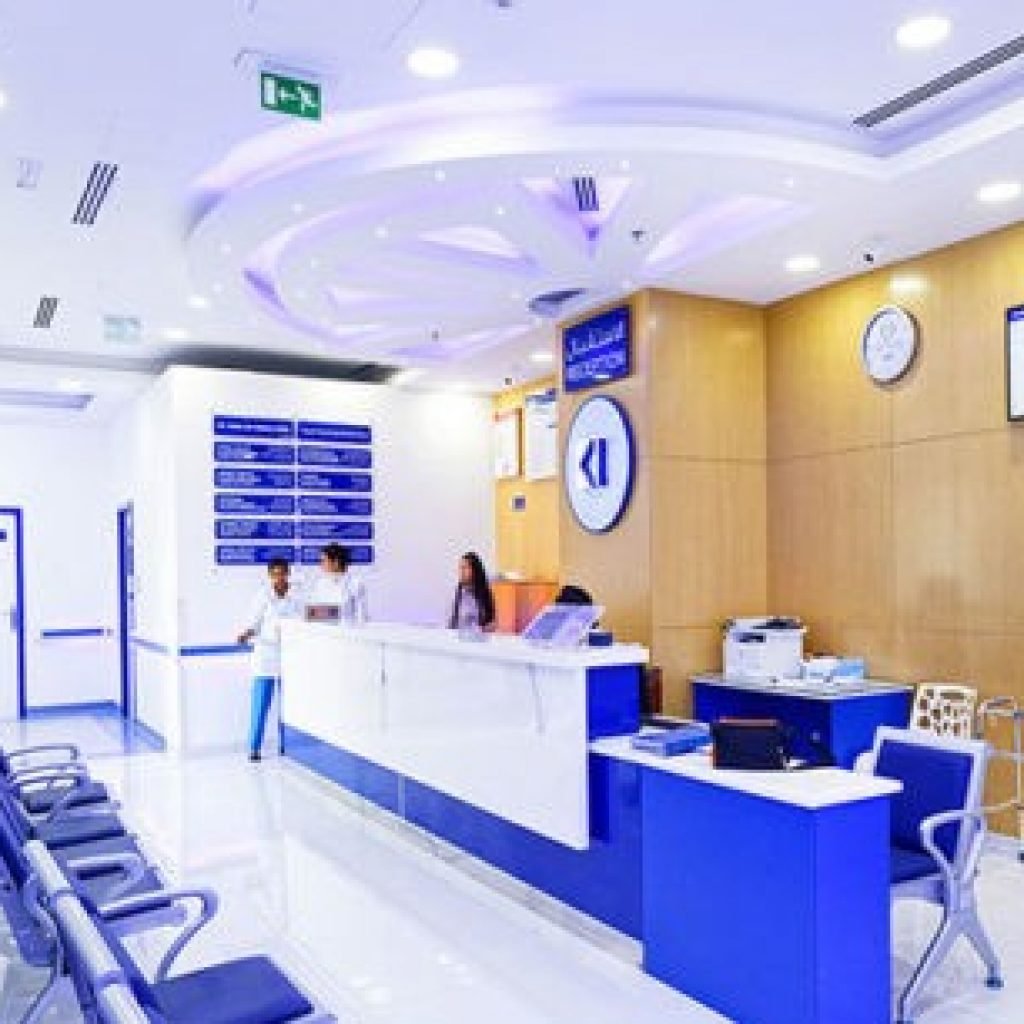 The services offered by the Hospital and Clinic Fit-Out Services in Dubai include high quality, assured selection of design solutions well suited to the needs of renovating clinic spaces. Our solutions are available in vivid finishing as well as in matching color codes with ideal gel with the setting with the variety of innovative finishes from a small to big Hospital and Clinic Interior Designs. We deal with fit-outs for Hospitals, Clinics, diagnostic centers,testing labs, polyclinics, pharmacy stores, and many more.
If you plan to have your own clinic then you need the best architecture and interior designing experts. We at SLM Interiors have professional interior designers with a range of clinical design experience and are able to represent you at all times. Hospitals and clinics offer a wide variety of facilities, and their operation is very complex. The good design of the clinic integrates functional requirements with the needs of its diverse users. This need for the various functions is reflected in the scope and specificity of the laws, codes, and supervision regulating the construction and operation of clinics. Each of a clinic's wide-ranging and ever-evolving functions requires awareness and a high level of field expertise which we can provide at a much more affordable price.
The clinic's design is affected by so many factors such as the space available, budget, site opportunities, and constraints. Altogether, we provide Hospital and Clinic Fit-Out Services in Dubai that represents the hospital's values and professionalism. Inside your budget and on schedule, our vast experience and knowledge ensure you get the best results. Nonetheless, we'll get the most out of it all and we'll certainly turn your business idea into a profitable company.
.
Get the Creative and Spacious look from our Hospital and Clinic Fit-Out Service Experts in Dubai