The DHA (Dubai Health Authority) has licensing authority in the Dubai mainland. It comprises basically all of Dubai 's territory except the free zone of Dubai Healthcare City. DHA is a regulator of health, as it owns and operates four Dubai government hospitals.

As the population is growing day by day, there is also a rise in demand for medical practitioners. Dubai's fastest-growing economy has a strong demand for qualified professionals. With its advanced culture and work environment, the city welcomes many doctors, nurses, and medical interns every year to advance their careers in the healthcare sector.
But, to get medical approval in the United Arab Emirates, there are some basic guidelines that have to be followed.
In the United Arab Emirates, there is no single license for all types of professionals in the health care department. There are four different licenses; MOH, DHCC, DHA, HAAD.
Getting DHA APPROVAL in DUBAI:-
To work as a healthcare professional in the Dubai mainland you require a DHA approval. It is not easy to receive healthcare clearance in Dubai unless you approach the right approval authorities. You have to go through immense documentation to submit correct records. A well-established firm in this area will unload the burden of your approval.
The UAE has highly developed the infrastructure for healthcare. Modern medical facilities offer a high standard of care in both the public and private sectors. The purpose of DHA approval is to ensure the safe delivery of high standard healthcare services to the country's citizens.
In Dubai, DHA approval is a stepwise procedure that goes entirely online.
The approval requires an average of 2 months but in certain instances, the procedure can go up to 1 year.  You can either go through the entire process on your own or hire a company to ease your work.
SLM DXB offers services, realistic expectations, ease in process in each of the services provided.
Requirements for DHA approval:-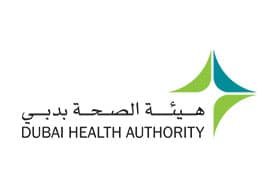 Get help by Expert for Approval