You will have to apply for JAFZA approval, to set up a business in Jafza, whether it is a spa or restaurant. Contact us to receive your Jafza Approval quickly and easily. SLM team support and services assist you in the very initial step of setting up your business. Our company's department is highly determined to help clients get approvals without any hassle and delay in time.
Before establishing a business at JAFZA, which happens to be the world's largest free zone region, a lot of things need to be considered. We will help you become part of the JAFZA network which is the home to today's world's biggest companies.
JAFZA is the world's largest free zone established in 1985. Because of the numerous policies that favor people investing in JAFZA, there are over 7000 companies based in the region. JAFZA is innovative in its architecture to provide the correct atmosphere for the development of shops, stores, outlets, business parks, and hostels for employees. JAFZA 's dynamic prospect is what makes all of this appealing to investors. 
Some of JAFZA 's attractive policies are as follows:
Many documents and details of your business are required to get your JAFZA approval. While the process may seem lengthy it ensures approval is obtained only from the right and eligible people.
Documents required to set up a business in JAFZA: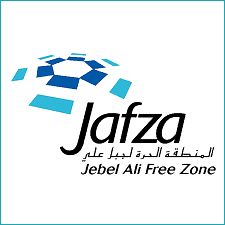 Get help by Expert for Approval